Convert Html To PDF online & free
Instantly Convert HTML Pages to PDF Format - Free ,Responsive , fast and secure
Convert HTML to PDF with ease ✔️Unlimited ✔️No registration or account creation required ✔️ No downloads or apps required ✔️ No watermark
How To Convert Html To Pdf Online for Free
You are only 3 steps away from converting the file html to pdf
To convert a web or HTML page into a PDF document, first you need to click on the Inter URL button and in the window that opens, type the URL of the page in full and with the protocol(http/https).
It doesn't take much time to process the page and you can download the generated PDF from the html page ,when you see the "File Successfully Converted" message.
After converting HTML to PDF file , you can Download PDF file on your device or Share link or scan QR and Send file with email also you can Upload on Google Drive or Dropbox.
Video tutorial on how to convert Html to PDF
In this video, you will learn how to convert a Html file to PDF in a few minutes
Convert Html to Pdf without losing formatting for free

Turn HTML to PDF securely
We use the best encryption methods to protect your data.PDFtoConverter.com uses SSL and uploads your file via a safe Internet connection.
your files might contain sensitive information. Don't worry, we never keep or share the documents with third parties, so that the conversion process remains safe for all our users.

Easily Change HTML file to PDF
You don't need any special technical knowledge to use this tool and convert a web page into a PDF document. It is very pleasant to work with this tool. You give the URL of the page to our tool and you will receive a high-quality PDF file without watermark and according to the structure of the HTML page.

Online conversion of HTML files to PDF from all devices
We support all kind of devices and browsers, from Safari in mobile, Firefox in laptop to Chrome on iPad. You can access our online Html to PDF converter while your device is connected to internet.
Our servers process your files in the cloud and through the Internet, and you do not need to install software on your device.
Advanced online tool to convert Html to PDF
Our converter is the perfect solution to export HTML files to PDF format! Regardless of your operating system - ✔️Mac, ✔️Windows, ✔️Android, ✔️IOS, ✔️Linux - our Html to PDF conversion works seamlessly and without requiring any download.
Our fully responsive tool will analyze the HTML pages in detail, and you'll receive the content in the same format and structure in PDF format. All you have to do is enter your desired page URL and you can convert web pages to PDF for free!
You don't need to install any additional software or apps, you can use HTML to PDF conversion with ease, anytime and from any device. Just type in the URL in the box above and click the convert button to turn your HTML web page into a PDF document. The free tool analyzes your HTML pages in the smallest detail and delivers the content to you in the same format and structure in PDF format.
Once you've converted HTML to PDF, you can then download the PDF file to your device or easily send the download link to others. Note that we only keep the files on the server for 24 hours, so the download link is only active for 24 hours.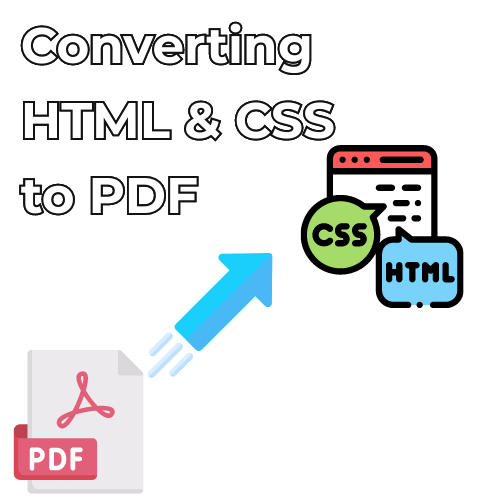 Easy, Simple and Fast HTML to PDF converter
Looking for the perfect HTML to PDF converter? Look no further! Our system is quick and easy to use, and you won't even have to set up an account or download anything. What's more, our service is totally free and you won't find any watermarks on the end product.
Enjoy unlimited conversions with no strings attached!
Learn more about converting Html To PDF
---
Let's learn more about PDF converting
Frequently Asked Questions
PDFtoConverter.com provides a free online file converter for you to change your Webpages(HTML/HTML CSS) to PDF files. Simply select the URL you want to convert, and use the online converter to turn your HTML into pdf.
There are several ways to convert HTML pages to PDF on a Mac. One way is to use the Preview app, which comes with OS X. Another way is to use the Preview app included with Adobe Acrobat. Also, Some tips to convert HTML pages to PDF on a Mac include using a PDF conversion tool like PDF Studio or AOMEI PDF Converter for Mac.
The best way to convert html to pdf with images will vary depending on the specific needs of your project. However, some tips on how to convert html to pdf with images can include using a free online tool such as Html2PDF on pdftoconverter.com , or using a dedicated conversion program such as Adobe Acrobat Pro.
1- Select the URL and enter it in the HTML to PDF tool 2- Click "Convert" to convert word to PDF file 3- View the presented PDF document on your computer or device
To convert a HTML page to a PDF on Windows, you will need to install the Adobe Acrobat Reader. Once you have installed the Acrobat Reader, open the Acrobat Reader and select File > Convert > PDF.
1- You can download the converted PDF file on your device by clicking the "Download" button.
2- You can email the PDF file to yourself or your friends by clicking the "Send to your email" button.
3- You can share the download link of the file with others by clicking the "Download Link" button. Or scan the QR code and download the PDF file in your mobile phone.
Note that the download link is only active for 24 hours and after 24 hours it will be automatically removed from the server.
4- You can send the converted file to your Dropbox or Google Drive account
We do not keep the original file on the server, we also keep the converted file on the server only for 24 hours so that the download link is active. And after 24 hours, the files will be automatically deleted from the server
 
This service is 100% free forever
No changes will be made to your original file and the original file of your device will remain.
We only store your converted file on the server for 24 hours to allow you to share the download link with anyone you want.
If you wish, you can immediately delete the converted file from our server by pressing the "Delete file" button.
The Best Online Html to PDF Converter
Some User Comments