Protect PDF online & free
Keep your PDFs safe and secure - Protect PDF today!
Secure Your PDF Files with a password in Seconds - it's free and easy!
How To Protect Pdf Online for Free
You are only 3 steps away from protect Pdf file
To Secure PDF With Password and protect PDF file, select the desired file and click on the "Choose file" button or drag and drop your PDF file in the box. You can also choose PDF from Google Drive or Dropbox.
Click on the "Upload and Convert" button and wait a few moments. The files are processed through the Internet and Protect PDF does not take more than a few moments
Download the PDF file to your device or scan QR code on your phone or send the PDF file to your Google Drive account or Easily email the PDF file to yourself and your friends also you can send the download link to others
Video tutorial on how to Protect PDF
In this video, you will learn how to Protect PDF file in a few minutes
Keep your PDFs secure with password protection

Security & File Safety
You want to protect PDF with password , but you are concerned about the safety of your document? Don't worry, PDFtoConverter will make sure to keep your file safe. Secure upload and no manual checking of the file are guaranteed.all rights to your PDF document belong to you and will not go to PDFtoConverter

Copy protection for PDF - Protect PDF from Download
Have you ever been worried about the illegal copying of your file? There is the best way. Protect photo and PDF from downloading, printing, editing and screen capture.

Safely Encrypt your PDF Online
With protect Pdf  tool you can set password on PDF. There is no need to install software or register on our site. We're mobile friendly, responsive, and can be used in all browsers and devices—all you need to do is drag and drop the file onto the protect PDF web page.
How to Protect Your PDF Files From Unauthorized Access and Copying
Password protection for your PDF can be quite advantageous. It ensures that only those you gave the password to can open and view the file. Additionally, it prevents people from copying or printing your PDF document.
To secure your PDF documents from any kind of unauthorized access, you need to add a password to it.
Our system allows you to easily secure your PDFs with a password of your choice. To protect your PDFs from unwanted access like copying or printing, you can add a password to the file. Simply upload your PDF and select the "add password" option to encrypt your PDF.
Don't forget to secure your PDFs!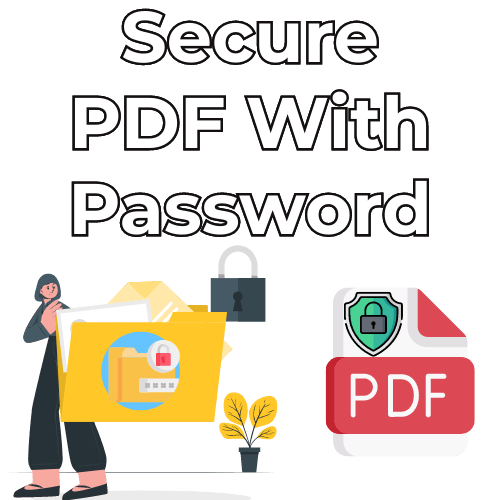 How can I remove protection in PDF without software
We have created a PDF unlocker that is incredibly easy to use. Even those with minimal computer experience should have no problems unlocking PDFs. This process can be completed with a single click.
Our cloud-based unlocker provides lightning-fast conversion without the need for costly software. Access PDFTOCONVERTER and the unlocking process can begin. Plus, it's totally free.
PDFTOCONVERTER makes the task of unprotecting your documents effortless and without any added watermarks. All formatting will remain the same. So, don't hesitate to start unlocking files with confidence!
Learn more about Protect or Unlock PDF
---
Let's learn more about PDF converting
Frequently Asked Questions
Encrypt and protect PDF with a password to safeguard sensitive information If you want your PDF file to be locked and no one can edit, print or copy the texts, be sure to put a password on your PDF file. PDF file : ✅ Copy pdf text ✅ Edite and modify text ✅ Print pdf files Protected PDF file : ❌ It is not possible to copy texts ❌ It is not possible to edit and modify the texts ❌ Not printable
You can create an encrypted PDF file or set a password for your PDF file 1- Choose the PDF you want from the "File Selection" section 2- Choose a suitable and unobtainable password from the "Choose Password" section. 3- Repeat your password 4- Click on "Upload and Encrypt" option 5- Wait a few seconds and then you will see the message "File SuccessFully Locked".
By adding a password to the PDF file, no one else will be able to copy or print your PDF document By using "PDF Protection" tool , your PDF file will be read only
Yes, they can open the PDF file, but they cannot copy or print the texts or edit and modify your PDF file.
If the existing PDF file is read only, copying the file will fail and it is not possible to copy or edit and modify the file
Adding password protection to your PDF can serve many purposes. On one hand, it makes sure that only people you gave the password to can open and view the content of your file. On the other hand, you can keep the people you send the PDF to from copying or printing your PDF document.
Never , This service is free forever and you can encrypt your PDF files whenever you need. Tell your friends , that PDF to Converter service is always free to protect PDF
We do not keep the original file on the server, we also keep the converted file on the server only for 24 hours so that the download link is active. And after 24 hours, the files will be automatically deleted from the server
If you wish, you can delete the file from our server forever by clicking on the "Delete File" button
1- You can download the protected pdf file on your device by clicking the "Download" button.
2- You can email the PDF file to yourself or your friends by clicking the "Send to your email" button.
3- You can share the download link of the file with others by clicking the "Download Link" button. Or scan the QR code and download the protected PDF file in your mobile phone.
Note that the download link is only active for 24 hours and after 24 hours it will be automatically removed from the server.
4- You can send the converted file to your Dropbox or Google Drive account
The Best Online Protect PDF
Some User Comments